Welcome Message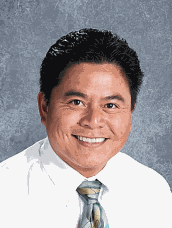 Middle school should be an exciting time for your child and the dedicated staff at Will C Wood is determined to make the two years of middle school both rewarding and memorable for your child.
Our goal is to provide our students with a quality education and a safe learning environment so they are prepared to tackle the academic and social challenges of both high school and college to be able to pursue their dreams and goals.
To prepare our students for the academic rigors of high school and meet the needs of our students, Will C Wood offers a variety of elective classes including Lego League Robotics, GATE (Gifted and Talented Education) classes, algebra, geometry, extended day intervention classes, Friday school, and the ASES after school program.
If you and your child are interested in attending Will C Wood, please make an appointment and come see the many wonderful things happening at Will C Wood, home of the Spartans.