About
Will C. Wood Middle School serves the South Sacramento/Lemon Hill area with 7th and 8th grade curriculum that is specially designed to meet the academic, social, and cultural needs of a diverse student body.
Will C. Wood has a population of over 700 students that come from many diverse backgrounds. Wood has a very active ASB program as well as offering many different opportunities in the after school clubs and the ASES after school tutoring program.
Beginning in the 2010-2011 School year, Will C. Wood was designated a Superintendents Priority School. This designation provided the school with additional staff, resources and a clear goal, become the pride of the community. As a Priority school Will C. Wood has seen great advancement in school climate, culture, and academics.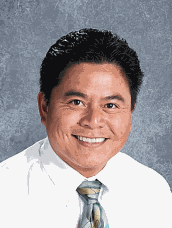 Middle school should be an exciting time for your child and the dedicated staff at Will C Wood is determined to make the two years of middle school both rewarding and memorable for your child.
Our goal is to provide our students with a quality education and a safe learning environment so they are prepared to tackle the academic and social challenges of both high school and college to be able to pursue their dreams and goals.